The Broadway Artists Intensive is excited to offer official company housing and meals for our out-of-town students.

Residential students of The Broadway Artists Intensive will live in Oceanview Hall on the campus of Palm Beach Atlantic University, just a short walk to the Kravis Center for the Performing Arts where all classes and Intensive activities will be held. Meals will be served at the adjacent Fraser Dining Hall which offers a host of dining options for students. Students will be supervised by adult Resident Assistants for the entire stay at TBAI.

Cost of Housing and 3 Meals Per Day
– $1750
Dorm and Meal Information
Oceanview Hall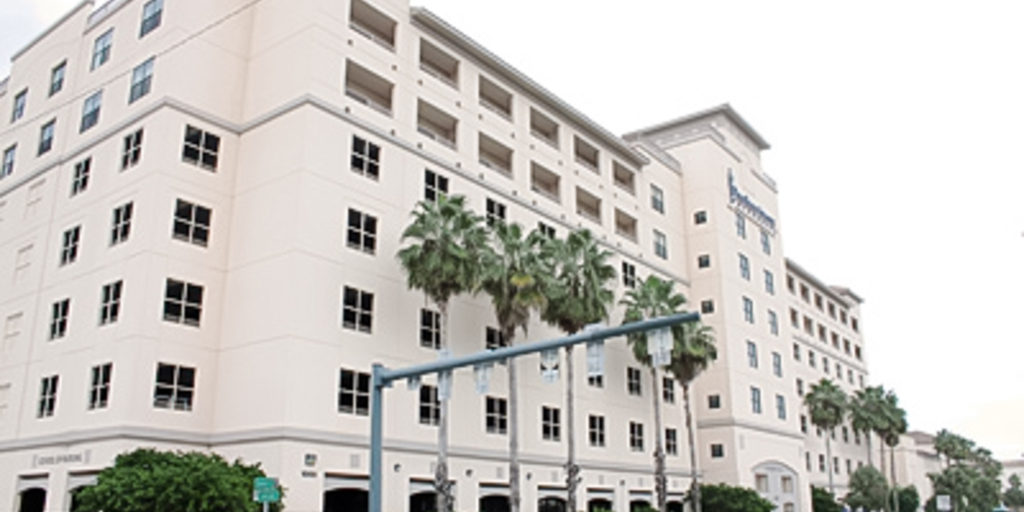 Oceanview Hall rooms are composed of two-person bedrooms that share a bathroom with one other room. All rooms have tile flooring and open into a common hallway. Each floor has a laundry room, lounge, and kitchenette. The first floor has a TV lounge with a study room for all residents to use. Take Virtual Tour
Fraser Dining Hall
Fraser Dining Hall is located in the Lassiter Student Center, adjacent to Oceanview Hall. Fraser Dining Hall features eight unique stations with a variety of food to fit every taste and dietary preference.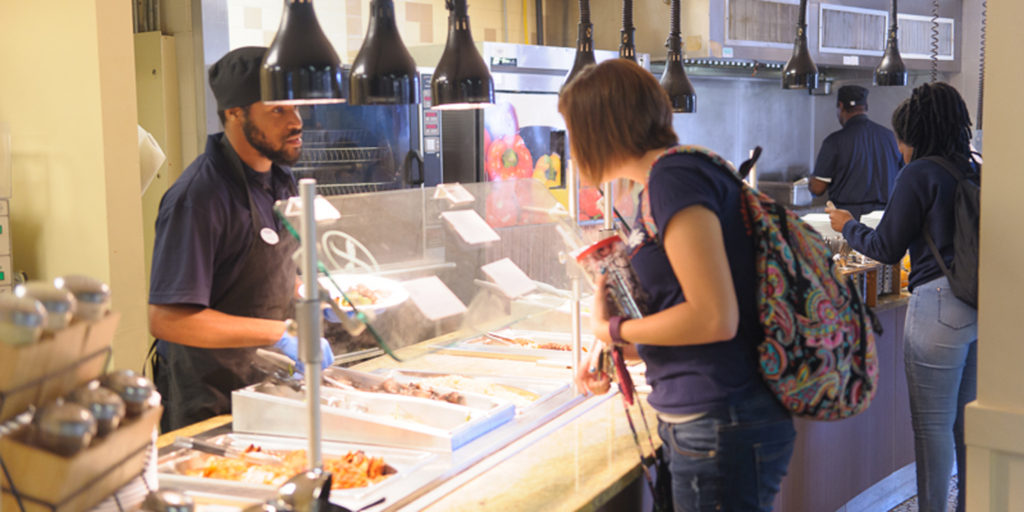 Here is a list of items you will need to bring for your stay in the dorms at PBAU.
• Towel(s)
• Bed Linens (Twin Extra Long)
• Pillow(s)
• Toiletries
• Alarm Clock
• Bath Robe (optional)
• Blanket(s)
• Key Chain
• Laundry Detergent (enough for 3 weeks)
• Laundry Basket or Laundry Bag
• Umbrella
• Dance/Rehearsal Attire (See Dress Code)

• Backpack or Dance Bag
• Dance shoes (See Dress Code)
• Showcase Attire (See Dress Code)
• Cell Phone
• Audio Recording Device (may use your smart phone)
• Notebook (for taking notes and occasional assignments)
• Personal Audition Repertoire to Perform for Vocal and Master Classes • 3 Ring Binder
• Snacks for after hours (optional)
• Spending money for incidentals
There is a grocery store within walking distance where students can purchase supplies, as well as Rosemary Square Mall which is on the way to the Kravis Center from Oceanview dorm.
If you are flying to West Palm Beach for the program and would like to send a box or two of dorm supplies ahead of time, please call and we will provide an advance mailing address. (561.651.4376) Ask for Bernie Pino, program coordinator.