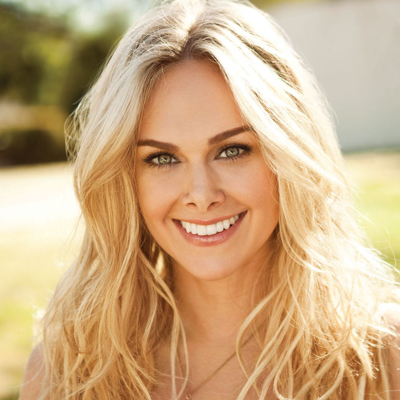 Laura Bell Bundy is a self-proclaimed HOT MESS. Often going by the nickname 'LBB,' she has also been called funny, sexy, ballsy, the Ambassador of Good Times, keeper of the bourbon, Kentucky Wildcat, mommy to the canine community, and of course, the Mayor of Crazy Town. Her passion for performing, writing music, and telling stories combined with her talent and determination are some of the key factors that took Bundy from her southern comfort zone to the bright lights of Broadway and now beyond.
Debuting at age 9 in the Radio City Christmas Spectacular was the fuel to the fire. Since then, she has originated the roles of Amber Von Tussle in HAIRSPRAY, Elle Woods in LEGALLY BLONDE, and took a turn as Glinda in the smash hit WICKED. She has earned numerous nominations for her performances including a Tony Award nomination, an Outer Critics Circle nomination, and Drama Desk nominations.
In addition to dominating Broadway stages, Laura Bell has also been spotted in front of the camera appearing on network television shows such as Cold Case, Veronica Mars, Home Improvement, "Becky" on How I Met Your Mother, Malibu Country, and a disgruntled teen "Marah Lewis" on GUIDING LIGHT. Plus, you might also recognize her from her reoccurring role as "Shelby" on HART OF DIXIE, and Dr. Jordan Denby on ANGER MANAGEMENT. Taking television to the big screen, Laura Bell's film work includes DREAM GIRLS, JUMANJI, LIFE WITH MIKEY, THE ADVENTURES OF HUCK FINN, CMT's first original movie TO THE MAT, and a recent film, WATERCOLOR POSTCARDS.
Laura Bell's previous album, Achin' and Shakin' was heartbreakingly personal and joyfully rowdy. "Two records, one woman is my motto," jokes Laura Bell, who penned all but one of the songs on the album. Her breakout hit from the Shakin' set was "Giddy On Up" which reached #31 on the U.S. Billboard Country Charts and was also featured on the popular video game Just Dance 3. "Shakin' was the party and Achin' was the hangover."
Now, dancing the "Two-Step" with her buddy Colt Ford she continues to show off her bold and outspoken personality. "Two-Step" answers the age-old question of what happens when you combine HOT, country, dance tracks and hip-hop beats. To answer this question even further, Laura Bell is also currently working a series of mix tapes with Nashville producer, David Huff. Entitled 'Beats & Banjos', these mixes include mash-ups of popular country songs with well-known country, pop and hip hop beats. Each tape will feature an LBB original as well. The most recently released mix tape, 'Do Si Do', can be heard at www.laurabellbundy.com.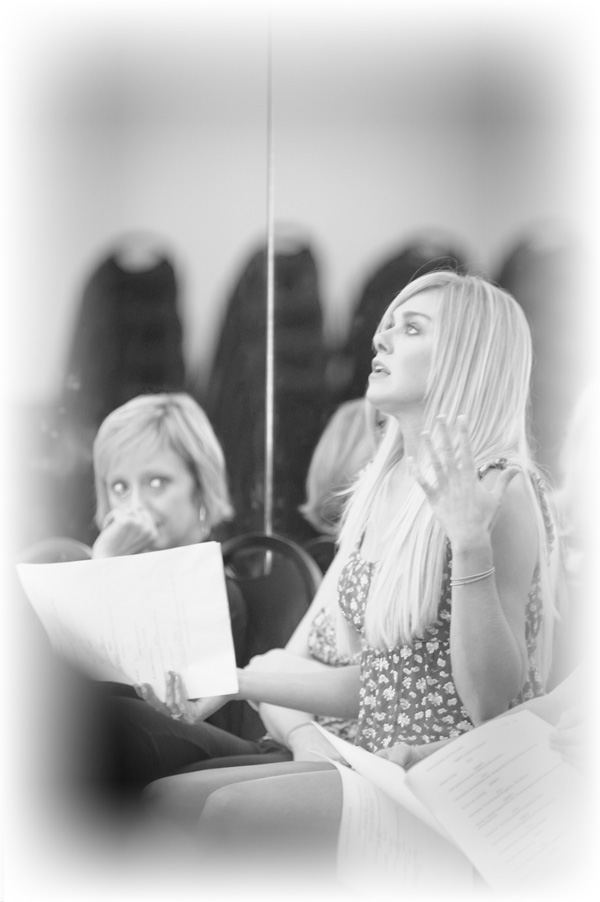 LBBTV was created to forge her own creative path and to pursue an overflowing whiskey barrel of comedic ideas. One of the most successful LBBTV projects to date is the sketch comedy web series, Cooter County (www.cootercounty.com). Cooter County has garnered more than four million upload views and a cult following that quote characters like Shocantelle Brown, Euneeda Biscuit, and Justice Goode, to name a few. The LBBTV team most recently produced the style web series OMC! (Oh My Country!) on the CountryNow channel (www.youtube.com/countrynow). A mix of sketch comedy and all things related to country music and southern style, OMC! brings fashion in music to another level. LBBTV continues to have many projects in the works with Laura Bell not only producing but directing as well.
Laura Bell's latest song release, "Kentucky Dirty" is scheduled to hit iTunes on November 5th. The track references the singer's good ole Kentucky roots and will be featured in "The Sixth Man" — the highly anticipated University of Kentucky basketball documentary about the fans of Big Blue Nation.
In LBB's own words, "The motivation is not to be famous, it's to have fun until I drop dead." She continues, "I want to make you laugh till you pee your pants and dance till you slip a disc. I want every night to be like Saturday night." Hold on to your booty shorts….and let her entertain you!

---
Guest Artists